www.harlequin.uk.com
With a reputation for quality and innovative design Harlequin is one of the premier brands in the competitive interiors market. With an eclectic, well presented product portfolio, Harlequin strives to offer style, glamour and inspiration to its ever-growing customer base.


www.kaidistribution.co.uk
KAI is a vibrant and exciting new brand of soft furnishings and wall coverings. The KAI name was derived from the concept meaning 'earth', 'sea', and 'tree', which present the ever-changing nature of the elements. The KAI portfolio offers classic and contemporary styles.


www.prestigious.ie
Prestigious Textiles brand has always been synonymous with being first to the market with innovative new trends in Soft Furnishing Fabrics. They offer style and sophistication in their extensive ranges of fabric and wallpaper.


www.willmaninteriors.com
Wilman Interiors has a long and proud heritage, at the forefront of the interiors business for almost 20 years. Renowned for classical designs, Wilman have also extended to the manufacture of modern designs that compliment their heritage range.


Khroma from Belgium produces an extensive range of contemporary non woven wallcoverings and textiles. Khroma are both imaginative in their approach and individual in design.


www.clarke-clarke.co.uk
From classic to contemporary in style, Clarke & Clarke is internationally recognised as one of the leaders in the world of home fashion. They are passionate about high quality fabric and wall coverings.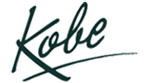 www.kobe.eu
Kobe is an international "Interior Design House" with worldwide distribution of exclusive and coordinating furnishing fabrics, wall coverings and interior accessories. Kobe's headquarters is in the Netherlands.
www.sanderson-uk.com
Founded in 1860, Sanderson is an internationally renowned brand in the field of interior design and decorating. Well known for its traditional, English inspired design, Sanderson is also innovative in its use of colour and production techniques. The company draws on the creativity of young designers, alongside the work of artists and historical documents. This mix creates new and directional designs for modern living.


www.voyagedecoration.com
Voyage Decoration was establised is Scotland in 1998, with one simple aim, to provide beautiful fabrics that would excite, inspire and surpass all your expectations. The companys focus, whether using woven textiles, embroidery or printed fabric is to use only the highest quality cloths.


www.alhambraint.com
Alhambra International was founded in Alicante in 1977 and is now now present in more than 100 countries. Alhambra International are leaders in the textile sector for Interior Design and home decoration. Mixing textiles, textures and colours, they create a universe of textiles that draw your soul, and fill your life with well-being.


www.blendworth.co.uk
Blendworth brings together contemporary influences and classic designs in an essentially English style with an international flavour. They are renowned for their wide selection of beautiful prints, innovative weaves, rich silks, luxurious chenilles, wallpapers and an extensive colour palette of plains and velvets.


www.fabricant.co.uk
Fabricant is an established English company that designs and manufactures exclusive collections of curtain accessories. Fabricant's classic and contemporary collections boast over 100 different designs. Along with the collection of finials and tiebacks they offer an array of associated curtain accessories such as brackets, rings, poles coronae, pelmets, half testers and decorative items.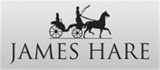 www.james-hare.com
James Hare is home to the very best in furnishing, fashion and designer fabrics from around the world. Since 1865, the Hare family has specialized in the distribution of luxurious materials for fashion and interiors namely curtain fabrics, bridal and designer silk fabrics. Many of James Hare silk fabrics are made and designed exclusively for James Hare, with the aim to bring you only the finest in English design and quality.